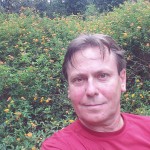 Summary
Steve has had a lifelong interest in the healing arts, performing arts, all manner of sports, travel, outdoor activities, cultural pursuits, and the enjoyment of life.
He always seeks clear expression of what he has learned to help others on the path of life, through his own example.
Career highlights
Self-Employed, 1980 to present.
Licensed Massage Therapist, June 2006 to present.
Yoga Experience, including as an instructor: 1972 to present.
Supreme Ultimate Fist, T'ai Ch'i Ch'uan. 1971 to present.
Musician and Singer, 1959 to present. Violin, Bass, Flute (Bansuri), Guitar, Piano, Voice.
Patent Draftsman, 2002 to 2005. His concept drawings appear on Utility Patents issued by the U.S. Patent and Trademark Office.
Theatre: Actor, Dancer, Musician, and Singer in Community Theatre productions for the Red Octopus Theatre Company and Theatre West on the Oregon Coast, 2002 to 2004. Productions included Cabaret, Macbeth. Also sang in various groups on the Oregon Coast during these years.
Orchestra: Section Violinist and vocal soloist in Oregon Coast Chamber Orchestra, from 2006 to 2010.
International climbing and rigging expert on man-made and natural structures.
Taught formal classes from 1992 to 2003 to people working on Radio Towers and Antennae on OSHA compliance, rigging, and rescue to many different groups, including the Voice of America, BLM, U.S. Forest Service, and private firms.
High-Rise rigger, high climber, high-rise window cleaner since 1980. Instructor in all these techniques teaching formal classes for people working on High-Rise Buildings from 1986 to 2003.
This experience taught him to be extremely efficient, to design and implement elegant, simple, effective systems, to have an eagle eye for detail. Perfect safety record with no accidents, injuries, deaths, and no lawsuits of any kind.
Authored 23 articles on High-Rise rigging, rescue, and efficient window cleaning methods from 1986 to 2002 in the international trade journal, 'American Window Cleaner'.
Member of an ANSI (American National Standards Institute) committee, Manual Methods of Building Access, A41, 1997 to 2001.
Member of the Educational Committee of the Oregon Board of Massage Therapists, 2011 to present.
Member of the Rules Committee of the Oregon Board of Massage Therapists, 2011 to present.
Background
Active climbing mountains, vertical caving, rock climbing, skiing on both water and snow, swimming, hiking, backpacking, tennis, golf, long distance running. Musician, writer, author. Lifelong interest in the healing arts.